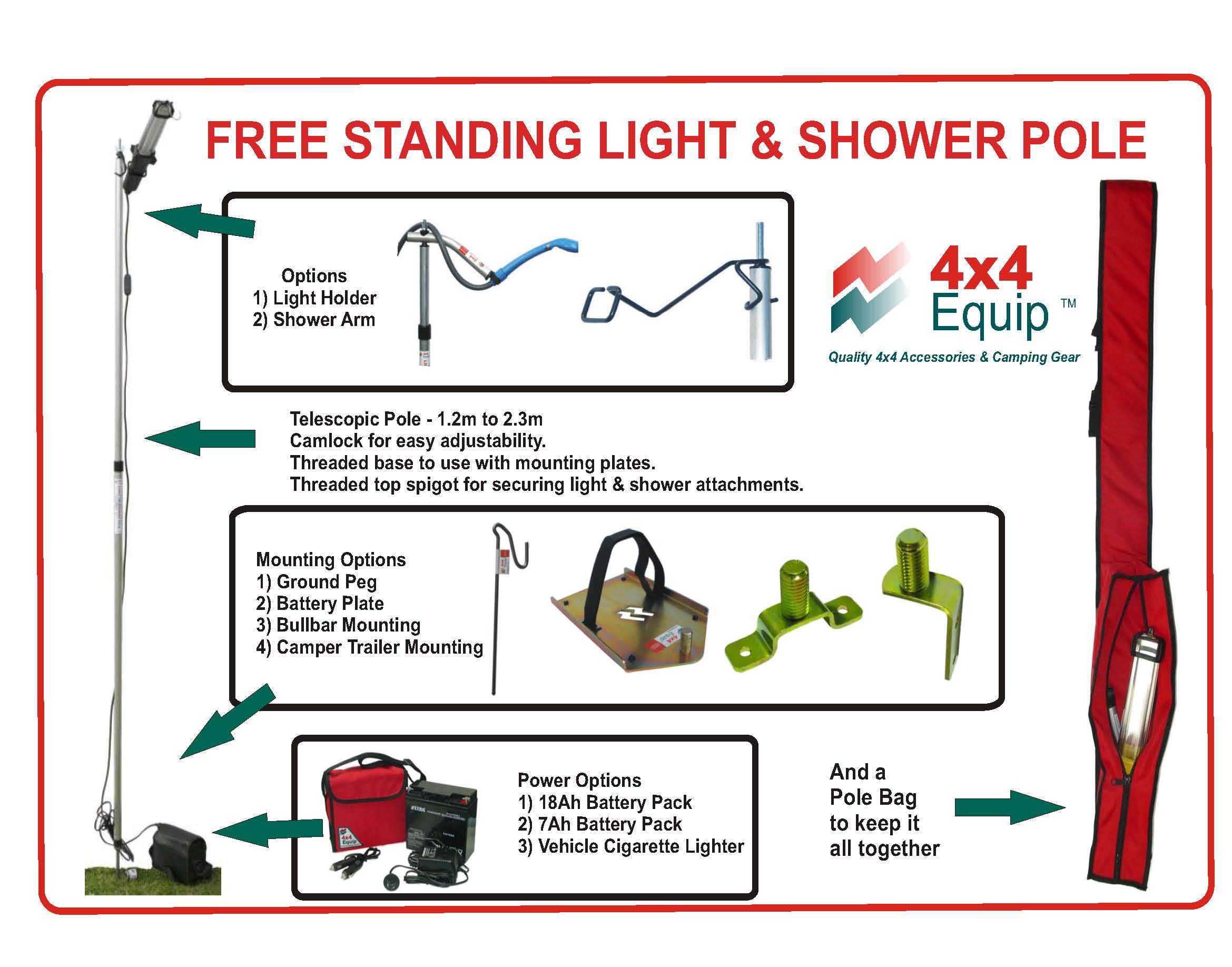 The Free Standing Light or Shower Pole and it's associated accessories are a great addition to your camping gear.

The Free Standing Light or Shower Pole attaches directly to either the Ground Peg or Battery Plate giving you the flexibility to place your shower or camp light in a location that suits you, including away from your vehicle. The Wire Light Holder and the Shower Arm can be interchanged at the top of the pole as necessary giving you the option of attaching your portable shower unit one minute and lighting your camping area the next. (you can even use both on the same pole at one time if necessary)

You can also mount your Shower Pole or Light Pole directly off your vehicle or camper with the aid of either our Horizontal or Vertical Mounting Brackets.

The Battery Plate can be used in conjuntion with the 4x4 Equip 18Ah & 7Ah Portable Battery Packs to provide power for your light or shower too - check these products out under the Portable 12V Power section of our website.
The Clamp Wire Light Holder gives you the option of clamping your 12v light to anything rigid by the camp, on your 4WD or inside and outside your camper or caravan.

Add a Yellow Insect Filter to your light to reduce annoying bugs and you have the ultimate light system.